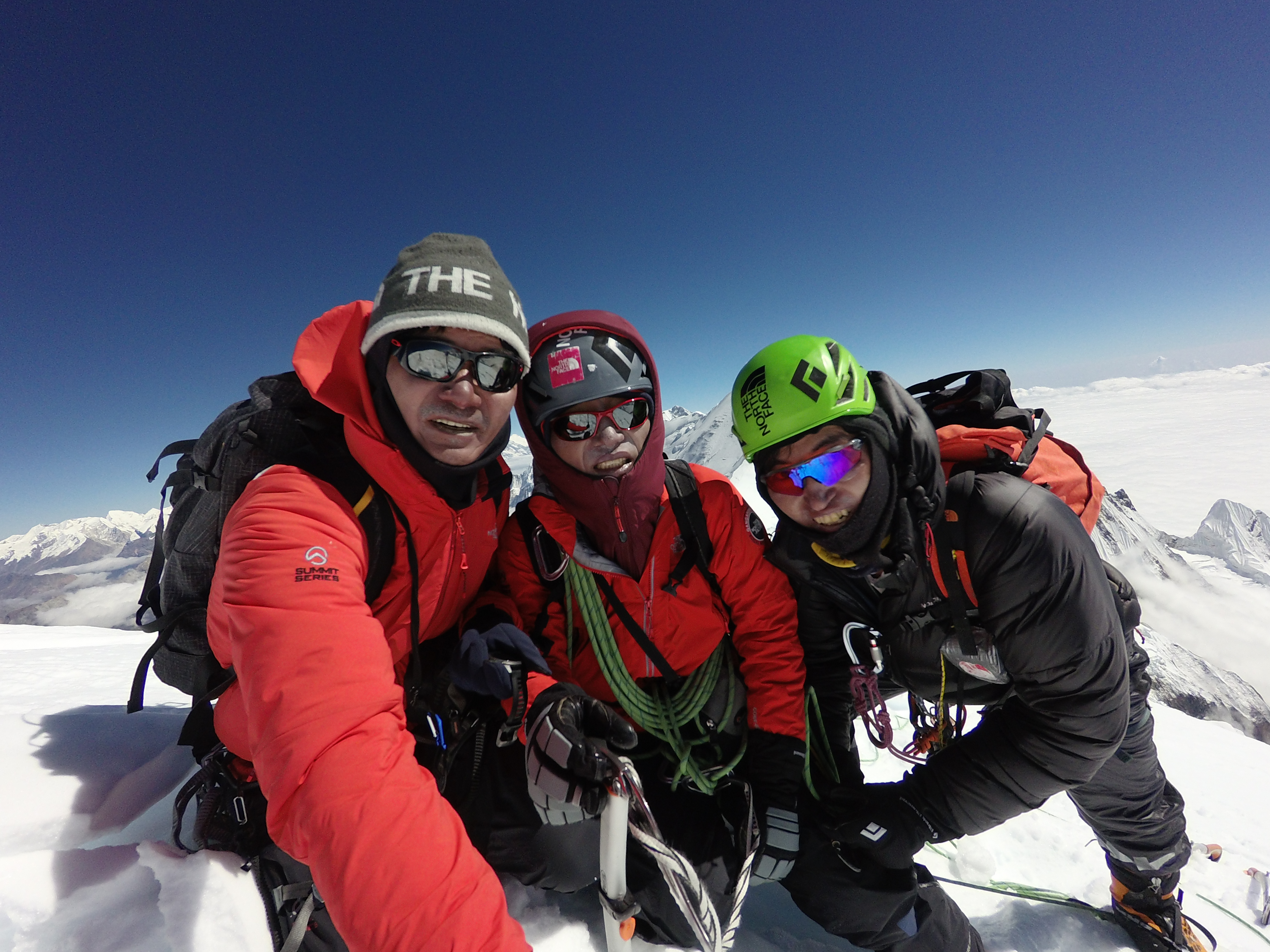 Although this might be seen as a direct variation to the quite remarkable and possibly little known 1981 Canadian ascent of the south face of Gangapurna (7,455m) in the Annapurna
Himal, the Korean Way (1,500m ED+) warrants a special mention. Particularly notable was the speed of ascent given the highly complex approach, the difficult technical climbing above 7,000m, and the fact that it is the first new route at that altitude climbed by Koreans in alpine style.
The accomplished trio of Cho Seok-mun, Kim Chang-ho, and Park Joung-yong acclimatized by almost making the first known ascent of Gangapurna West (7,140m), a recently permitted summit with no reported attempt. After three bivouacs on the south face, and not far from the summit ridge, Park, not properly acclimatized, decided to wait. The remaining two climbed to the ridge but turned back 100m from the top, because they felt a successful summit was meaningless without a colleague's safe return.
Later, all three bivouacked at 6,000m below the start of the main difficulties on the south face of Gangapurna. After a subsequent night at 6,800m and a second at 7,100m, between which lay the crux - nine pitches of steep mixed and ice, all three reached the summit. Descent
was made over two days, rappelling the route.